Feldenkrais, Anat Baniel Neuromovement & Reiki Practitioner
RUTI GOREL
Sessions and Classes online via ZOOM or in person in Marin County CA.
For a limited time – Register to attend a FREE Class! Click to Attend 
find out more
Give the Gift of Health to someone you Love! (Or give it to yourself!)
Take advantage of Ruti's Holiday Season intoductory offer. Three months of classes for a saving of 20%. Normally $147 –Now save $30!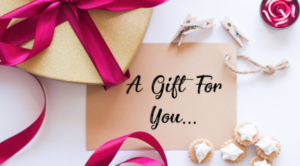 Click to get Yours!
Use the coupon code save-30
to get yours and SAVE
The Feldenkrais Method® is an approach that seeks to affect change by working with your nervous system. Your brain directs the nervous system and is in charge of your movement patterns, so if you want to change your movements you must literally change your mind.
The changes will decrease pain and discomfort that you experiencing from injuries, trauma, habits that no longer serves you. You can improve at any age!
The Anat Baniel Neuromovement method – developed by Anat Baniel from the Feldenkrais method. It is a neuro-movement, which is the relationship between movement and the brain. It refines the conditions to access brain plasticity and make changes towards improvement
Ruti Gorel
Founder ~ Practitioner
Increase the range of movement in your neck with this short video
Feldenkrais Practitioner
"Movement is life. life is a process. Improve The quality of the process and you improve the quality of life itself."

Dr. Moshe Feldenkrais

Movement
...without movement, life is unthinkable


Life
Life is a process
~ Dr. Moshe Feldenkrais

What is the Feldenkrais Method?
Gentle, mindful movement that brings new awareness and possibility into every aspect of your life

Who can use the Feldenkrais Method?
Anyone that would like to feel better and have more energy and vitality

How does Feldenkrais work?
By stimulating the brain to create new neural pathways that enable optimal movement and function
I highly recommend Ruti's Hand and Wrist workshop. Her outstanding Feldenkrais workshops and weekly Awareness Through Movement lessons are extremely helpful for pain relief and relaxation. Ruti is a magical, gifted teacher and I feel so fortunate to have her in my life.
I have found that Feldenkrais is good for me. I am more aware of how I breathe, move, walk & sit. Ruti is knowledgeable and an excellent teacher, she helps us to be more aware of our bodies, allows us to take the time we need, and speaks with a slow lovely voice. The Feldenkrais movement is good for both my mind & body. I look forward to attending many more classes.
Ruti Gorel is an excellent Feldenkreis teacher. In her class I've been attending at the YMCA, she focuses on making sure everyone is comfortable and helps them to make the movements correctly. I appreciate her kindness and patience. One of my psychotherapy clients who has physical limitations was looking for a Feldenkreis instructor. I referred her to Ruti. She was pleased with Ruti's expertise and found the private session with her helpful.